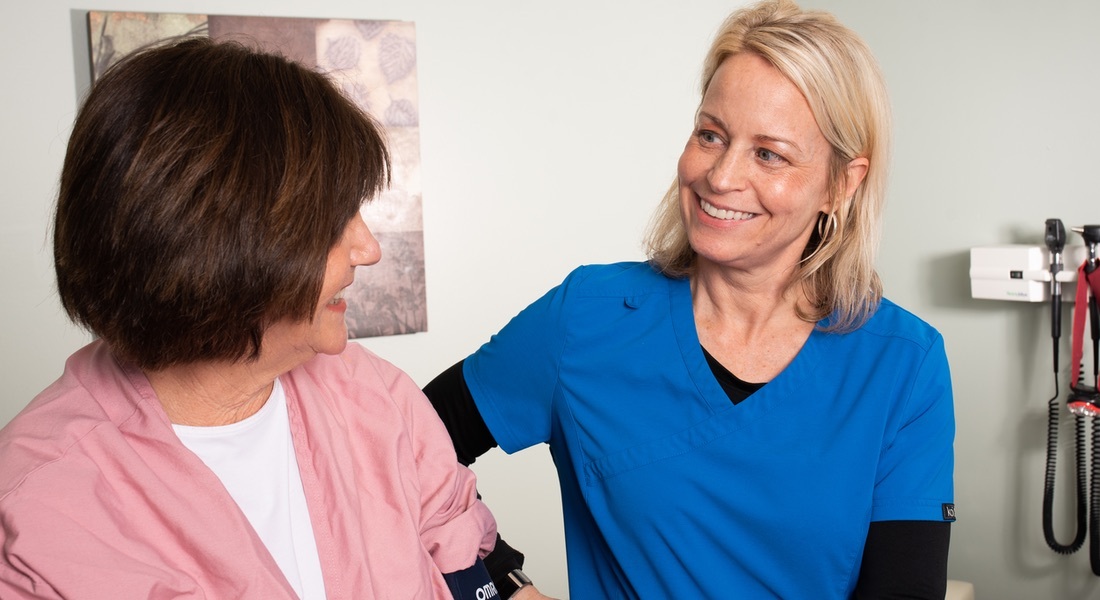 The most common symptom of breast cancer is the presence of a painless lump or mass in the breast. Unfortunately there are very few symptoms for most patients otherwise. Because of this, it's important to become familiar with your breasts and how they feel regularly. The more in touch you are with your breasts, the more likely you'll notice something out of the ordinary.
Lumps are usually hard to the touch and uneven along the edges, although in some cases, they are soft and rounded. If you discover a lump, try to stay calm because not all lumps are cancerous. The two most common causes of breast lumps are fibrocystic breast condition and cysts. Fibrocystic condition causes noncancerous changes in the breast that can make them lumpy, tender, and sore. Cysts are small fluid-filled sacs that can develop in the breast. Still, it's best to have it evaluated by your primary care physician or gynecologist as soon as possible. If it's not cancer it could be an infected and swollen lymph node or milk duct that may require antibiotics. If it is cancer, getting answers as soon as possible will make it easier to treat.
Because there are different breast cancer types, there are some other signs and symptoms that are worth paying attention to as well. If you notice one or more of these or anything out of the ordinary, make an appointment to have it checked out by your doctor.